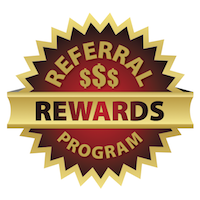 Refer your friends to Moore Music and earn store credit! *You must be invited by Moore Music via email to join this program.
When your referred friends make their first purchase with Moore Music, you'll receive 10% of that purchase total in the form of in-store credit! *Friend must be a new customer. A new customer is defined as someone who has never purchased from Moore Music or it has been at least two years since last puchase.
To learn more, ask a Moore Music representative.